Get an overview of the topics you will face in divorce as well as an explanation of the divorce process in Texas.
Find out about the most common custody and visitation arrangements for couples with children.
Learn what is community property, what is separate property and who gets what in a divorce.
Learn how child support amounts are determined and get an estimate for your own situation.
Spousal maintenance in Texas is often misunderstood. Learn what is fact and what is fiction.
Learn what the legal options are for every type of family.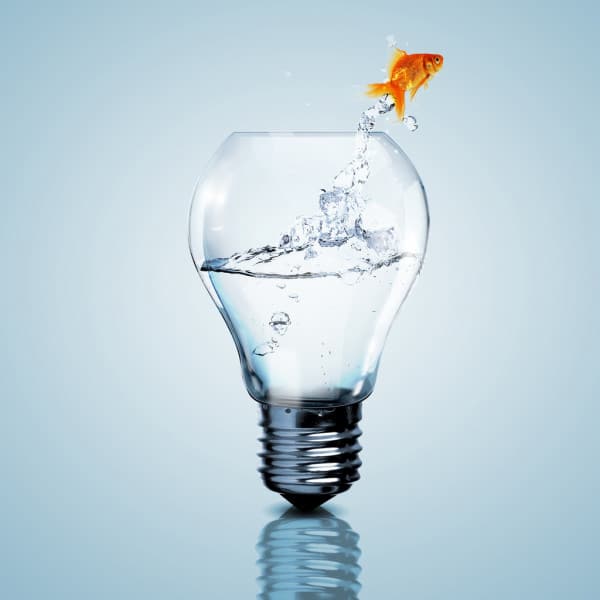 A Creative & Flexible Approach to Family Law
A lot of legal matters can be hard to deal with and painful. It can be difficult even under "good" circumstances. You need guidance that can be customized to the needs of your family – not a "one-size-fits-all" solution.
Inflexible approaches often make complicated situations worse. You won't find that at this family law firm.
We know that we have to be creative and flexible to meet the wide-ranging needs of our clients. We have to have more than one approach to get results. Let us help you come up with a new plan for your life.
LET US HELP YOU COME UP WITH A PLAN
Types of Divorce and Family Law Cases We Handle
Our board certified divorce lawyers are well versed in Texas law and specialize in handling a variety of family law matters and divorce cases in Travis county, Williamson county, Hays county and the surrounding Central Texas Hill Country. These are just a few examples of the various family law services our divorce law firm provides:
This is an Austin TX divorce where the parties cannot agree on some or all of the terms and the divorce must be decided by a judge. In traditional litigation, the parties will need to attend hearings and answer discovery questions from each other. It's a complicated process that can be hard on everyone involved.
We often see litigation used in divorces involving businesses or in a high asset divorce. Our clients want to make sure The entire process frequently costs more because of addition expenses such as a temporary restraining order, using a private process server
Our board certified family law attorneys know how to navigate contested cases with sensitivity, compassion, and expertise. We'll take care of every aspect of your case so you can focus on what matters most: your life after divorce.
This is a divorce where the parties have agreed on all of the terms, and the divorce can be finalized without a court hearing. Uncontested means that you and your spouse can agree on all of the terms of your divorce before filing in court. Agreed divorces are similar to uncontested divorce (also typically no fault divorce) in that they are relatively easy because both spouses agree that they want out of the marriage.
Sometimes parties want to try and reach a divorce settlement without going to court with traditional litigation. In collaborative law, parties sign contracts to try and resolve their divorce with professional help. They can be very helpful when there is a high level of trust between the divorcing spouses. Couples whose legal process have been collaborative generally report that they have been able to preserve valuable family relationships.
If you are considering marriage, it might be a good idea to have a premarital agreement, commonly called a "prenup," in place. This is an agreement between both spouses that outlines what would happen if they were to get divorced. It can help to avoid future disagreements about property division, alimony, and other issues.
In some cases, a one spouse or parent may feel that the custody agreement they have with their child's other parent does not work as well as it should on or if the situation goes against the best interests of the children. In those cases, they may be able to ask for a custody modification. But this is only possible under specific circumstances and if you are going through this process yourself, it is important to speak with an experienced divorce lawyer first.
If you and your partner are in a same-sex marriage and decide to divorce, it is important to consult with an experienced divorce attorney. The court will consider how the couple's marital property should be divided as well as parenting time issues. It's also important to keep in mind that certain rights, such as spousal benefits, may not apply if you were married in a state that does not recognize same-sex marriages or whose laws prohibit such unions.
Child Support Modifications
If you are currently receiving child support, but need help supporting your children due to a change in circumstances, it may be possible to seek a child support modification. Whether or not this is an option will depend on what led to the change in circumstances and there are several factors that must be considered before. If you don't know how the process works or would like more information about how it affects your situation, contact our board certified Texas family law attorneys today.
Austin Family Law
If you need legal services in filing for divorce, child custody, alimony (spousal support), visitation rights, division of property and debts, or any other family law concerns, the Austin divorce lawyers at the law firm can help you with a number of different family law cases. Our team of experienced family law attorneys will work with you to get the best possible outcome for your situation.
We have extensive experience in all areas of Texas family law, including the divorce process, child custody and support, prenuptial agreements, and more. Contact us today to schedule a consultation with one of our Austin divorce attorney.
While divorce may seem like the end of the world, it doesn't have to be. With an experienced divorce attorney on your side at every step, you can make sure that your rights are protected and that you get everything that is rightfully yours.
Once you've established an attorney client relationship with Trusler Legal PLLC, we will work with you to ensure that all of your needs are met and that you get the experienced legal counsel you need. Our law firm is here for you. Contact us today for more information about how we can help!